---
French-Canadian singer Rêve has had a great start to 2023 with a win at the Juno awards and two sold out shows in Toronto and her home town of Montreal. The Toronto concert took place on Thursday, March the 23rd at the Axis Club with supporting artist Ashley Sienna who would open up the show. I was on site at the Axis Club to provide coverage for the radio station Energy 95.3 FM in Toronto along with Musik Mirage. As mentioned earlier, up and coming pop artist Ashley Sienna kicked off the event and had the stage dressed with some decorative candles to add to the warm atmosphere and ambience of the venue. Ashley Sienna would surprise the crowd and begin her set dressed in angel wings. It's always great to see an artist go the extra mile with creative wardrobe dressings and stage decorations.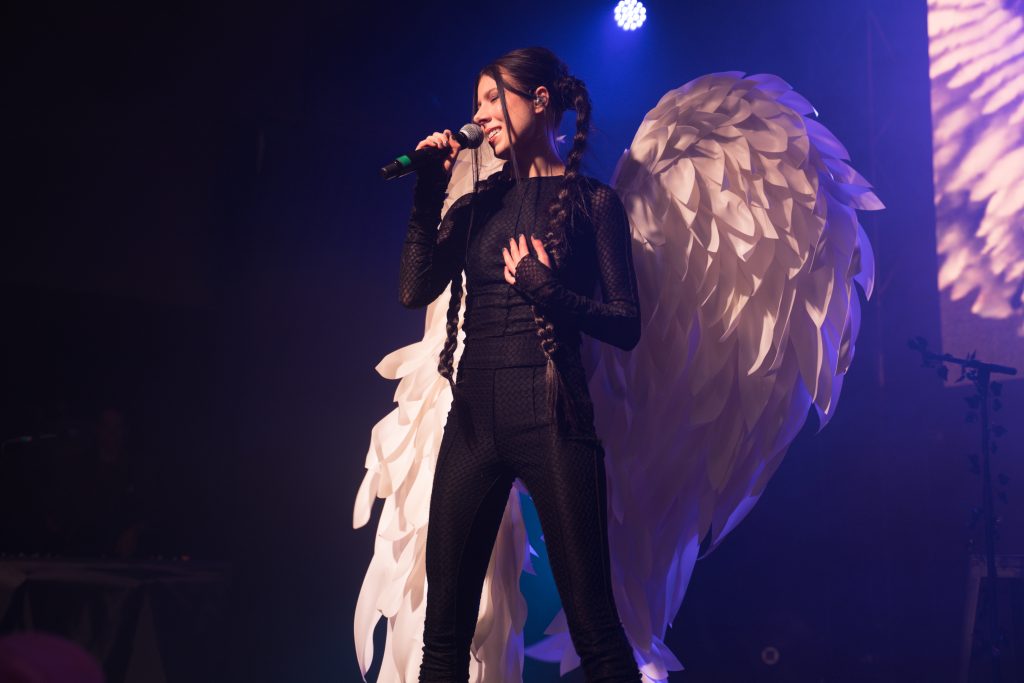 The opening act would conclude with an acoustic set by the singer which showcased Ashley Sienna's versatility as a well rounded musician. The stage would be set for Rêve to make her appearance while building anticipation from the crowd before hand. Reve wouldn't be coming alone, her stage performance includes a full dance team in matching outfits to complete the presentation. About a quarter way through the set Reve would switch over to play a solo performance on the piano. As I said about the previous performance, it's great to see artists put their full pallet of talents on display for the audience. In terms of live music, there is a lot of reliance of computers and automation of equipment these days so it seems to be becoming more rare to see artists playing live instruments while on stage. Having a multitude of musical skills like Ashley Sienna and Reve have is something that can pay dividends for musicians in the studio as well as on the stage.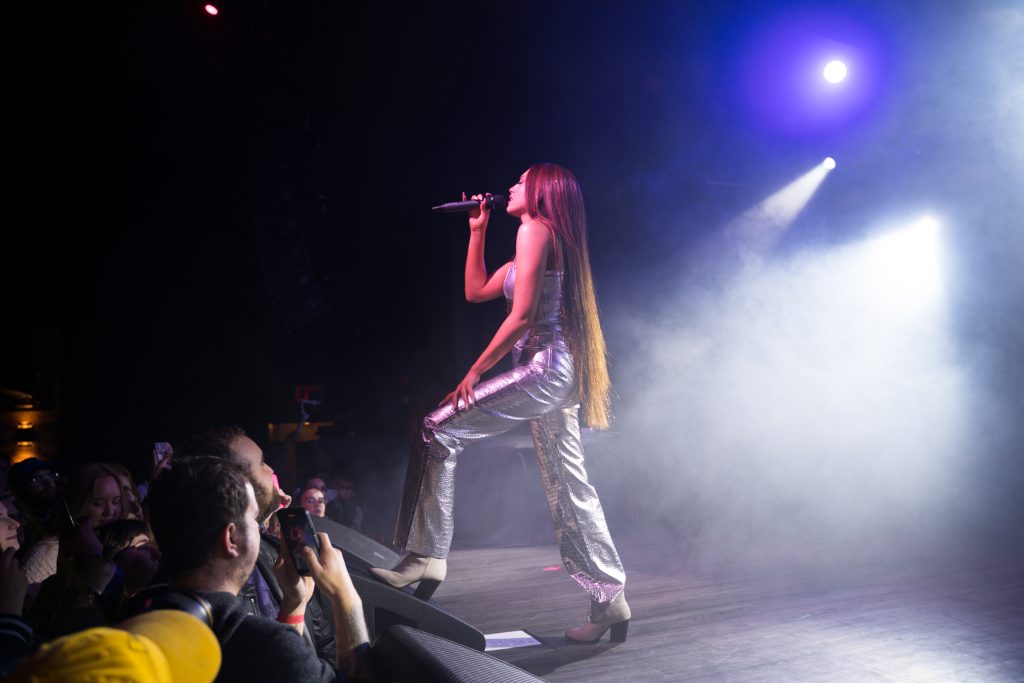 On this night Rêve would play all her major hits such as Still Dancing and CTRL + ALT + DEL which turned the venue up into a club like atmosphere at times. For people that aren't familiar with Reve – I would have to say that she could be considered a modern day Madonna. A pop singer & dance music artist for the 2020's. Her latest album from early 2022 is titled "Layover" and had multiple charting singles which helped to propel her to her first Juno award this year for the best dance recording of the year along with two other nominations. It's safe to say Reve definitely has some new music in the works but no announcements as of yet. We were lucky enough to capture a few short video clips from the concert which are available now on the Musik Mirage Youtube page but we also included a clip of Reve performing at Axis Club just below. For future updates and new photos of Reve you can follow her on Instagram @revemtl.
---
Article & Photos By Kyle McNeil(@trueaspectmedia)