---
Electronic singer and rapper Ashnikko finally got to perform in Toronto on Saturday July the 30th after having to originally postpone the show last year in 2021 due to capacity issues that limited the crowd sizes due to the on going pandemic. I think that she made the right decision as the artist who is from North Carolina in the USA would had to go through a lot of protocols and restrictions to even make it to Canada only to perform to a crowd size of 25% of original capacity. Her current travel schedule worked out well as she got to perform in Toronto at the new live music venue History on Saturday night and made she her way up to Quebec the next day to take part of the large music festival called Osheaga on Sunday.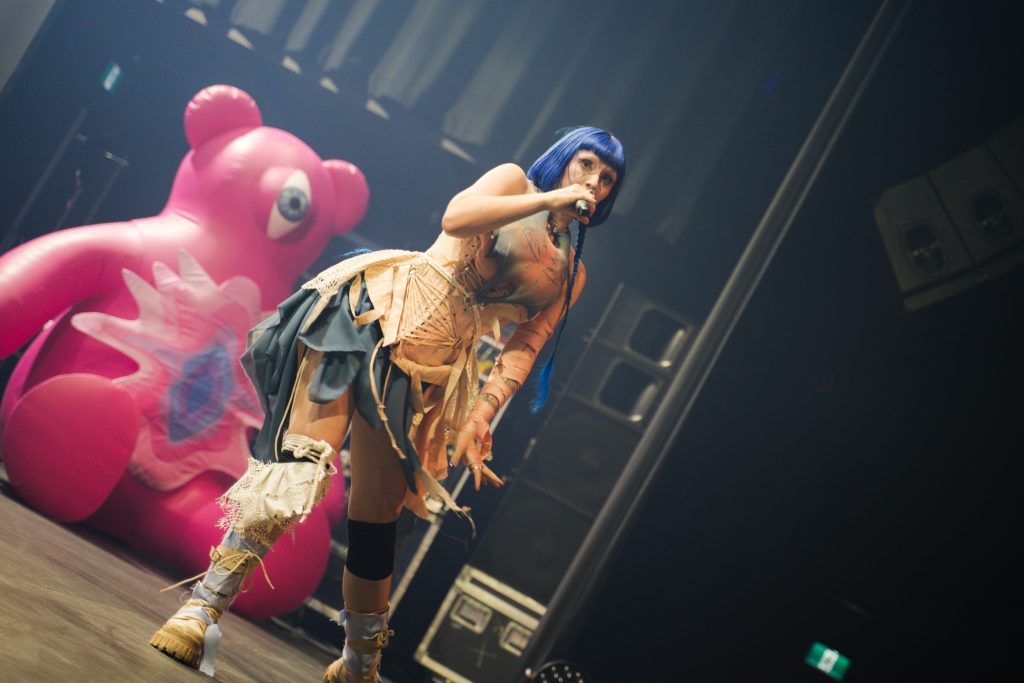 The opening act was a local artist that goes by the name of Anna Sofia who really blew everyone away at the concert including myself with her and her band's flawless performance. Stylistically, she sounds similar to Ashnikko in some ways with her ability to both sing and rap depending on the song so I think these artists were a great pairing for a show. Anna Sofia being from the Toronto area, she and her supporting band really had the crowd in they're hands as she played a lot of her new unreleased songs which she announced to the room before hand. After the show the word got out that a lot of the audience was trying to search online for the new songs Anna palyed and a lot of tiktok videos showed up with the snipets of parts that were available. I think Anna knows she has a few hits on her hands so she is going to wait for the right time to release them. Anna's vocals reminds me a lot of the amazing international French artist 'Soko' but Anna's music has a much more of a rock & roll vibe to it which sounds new, fresh and original.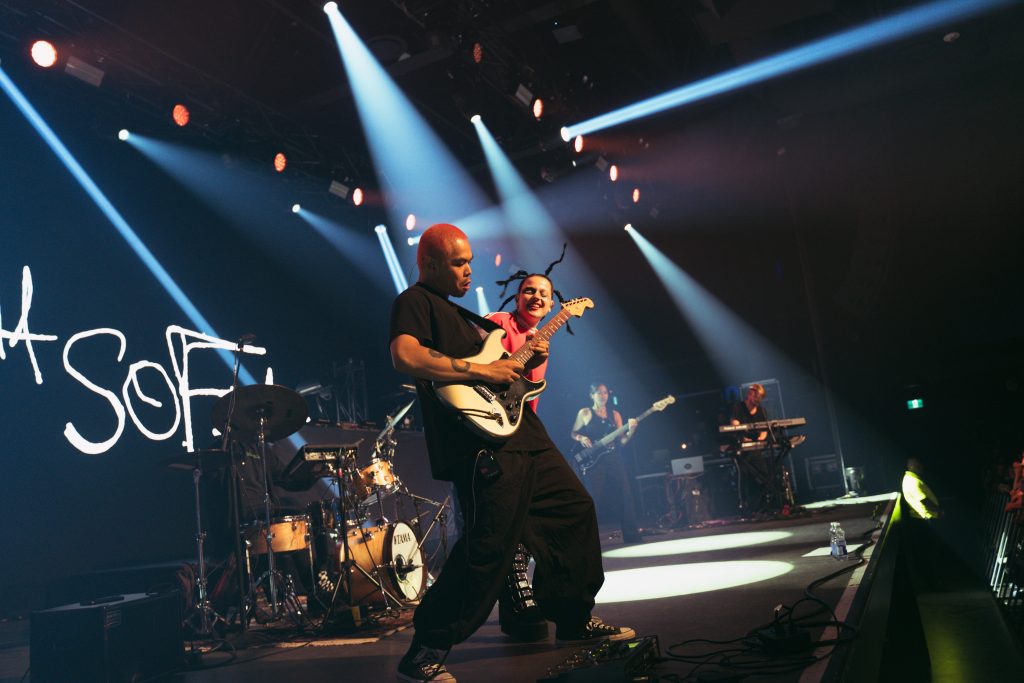 I'm sure there will be big things in the future for this Canadian artist based on her musical product and the reaction she got at this capacity live venue which is one of the biggest indoor music concert halls Toronto. Anna Sofia did her job and warmed up the crowd for Ashnikko to come out, the stage crew came out first and set up the two blow up teddy bear shaped balloons that were stationed at both sides of the stage. Once it was time for the main act of the night, Ashnikko's DJ came out first to some really neat lights at both sides and lit the musical fire on stage. History turned out to be the perfect venue for her style of performance with the singer's aesthetic that reminds me of pink bubble gum and cotton candy. Her music was perfectly highlighted by the top-notch lighting and large video screen at the back of the stage that she smartly took advantage of. Asknikko played all her hit songs and even some old ones that she admitted that she had not performed in a very long time much to the crowd's pleasure.
Check your local listing for future shows by Ashnikko as I'm sure she will continue touring through the rest of the summer and into the fall although I am not sure how many more Canadian shows she has left on her schedule in 2022 as she just completed Osheaga. Anna Sofia hasn't announced any new concerts as of yet but according to her she has lots of new music on the way so stay tuned for that and be sure to follow her on social media. Check out Ashinkko on Instagram @ashnikko for future updates and photos of the singer. Enjoy the photo gallery below for the rest of the photos from the concert on July 30th, 2022 of both Ashnikko and Anna Sofia at History in Toronto!
---
Article and Photos by Kyle McNeil(@trueaspectmedia)