---
Canadian Music Week took place in Toronto this year and the festival put together a special hip-hop based event to celebrate the 50th anniversary of hip-hop music. The show would take place on June the 9th at the Queen Elizabeth Theater which is just west of downtown Toronto. It would feature one of the biggest Canadian rap stars of all time Kardinal Offishall as well as the New York trio known as The Lox serving as the main event. Rapper Conway the Machine was also originally on the card however he couldn't make the event due to an physical injury. Kardinal Offishall would be scheduled to play a special DJ set which contained a lot of classic rap songs from the 80's, 90's and 2000's. The rapper would also bring out many special guest appearances such as Solitair, Bishop Brigante, Rich Kidd Beats, DJ Mastermind, and also a Jabari Banks from the new TV show called 'Bel-Air' which of course is a re-make of the popular 90's sitcom "The Fresh Prince of Bel-Air".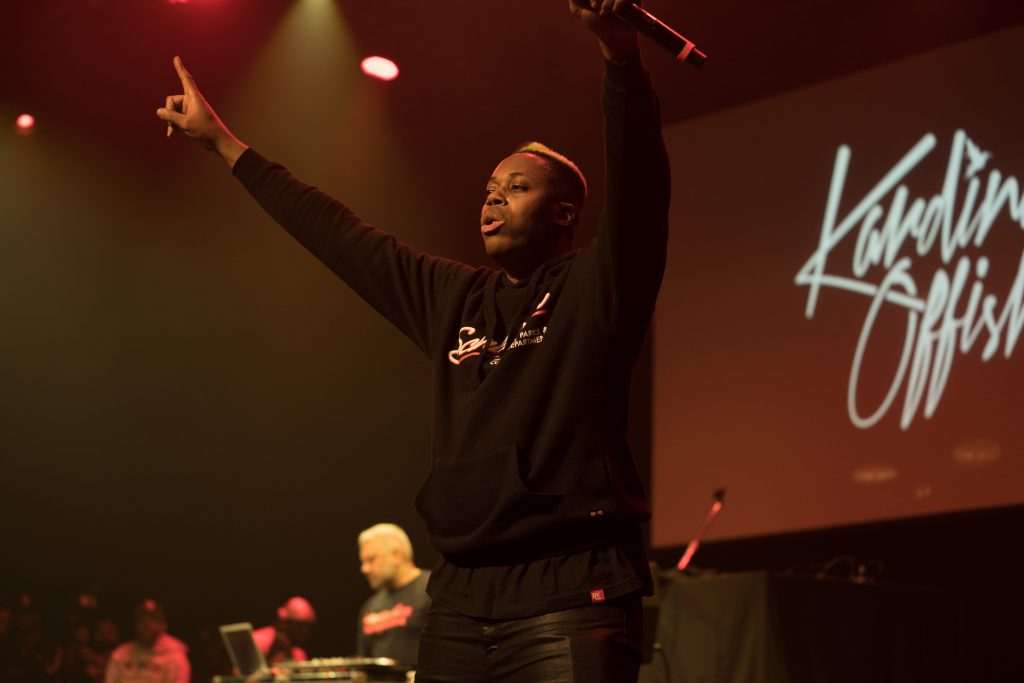 As it would turn out, actors Jabari Banks and Adrian Holmes who play 'Will Smith' and 'Uncle Phil' in the new Bel-Air TV program were both in Toronto doing promotion and decided to come to the concert. Kardinal Offishall would close out his opening set by stepping out from behind the 1's and 2's and handing the reigns over to DJ Mastermind then doing a performance of one of his most widely known songs being "Ol' Time Killin" much to the crowd's delight. As anticipation built for The Lox to take the stage and the crowd began to chant "D-BLOCK!", DJ Technician would come out to take over the turn tables and start spinning some tunes. One final opening act would preempt the main event which would be the D-BLOCK affiliated artist Tony Moxberg. Hailing from Yonkers, New York – the rapper has been rolling with the D-BLOCK team for a number of years now and has been a regular facet of this hip-hop crew in more recent times. Tony Moxberg would finesse the audience in Toronto with the Yonkers hip-hop flavor hes known for in preparation of what was still to come.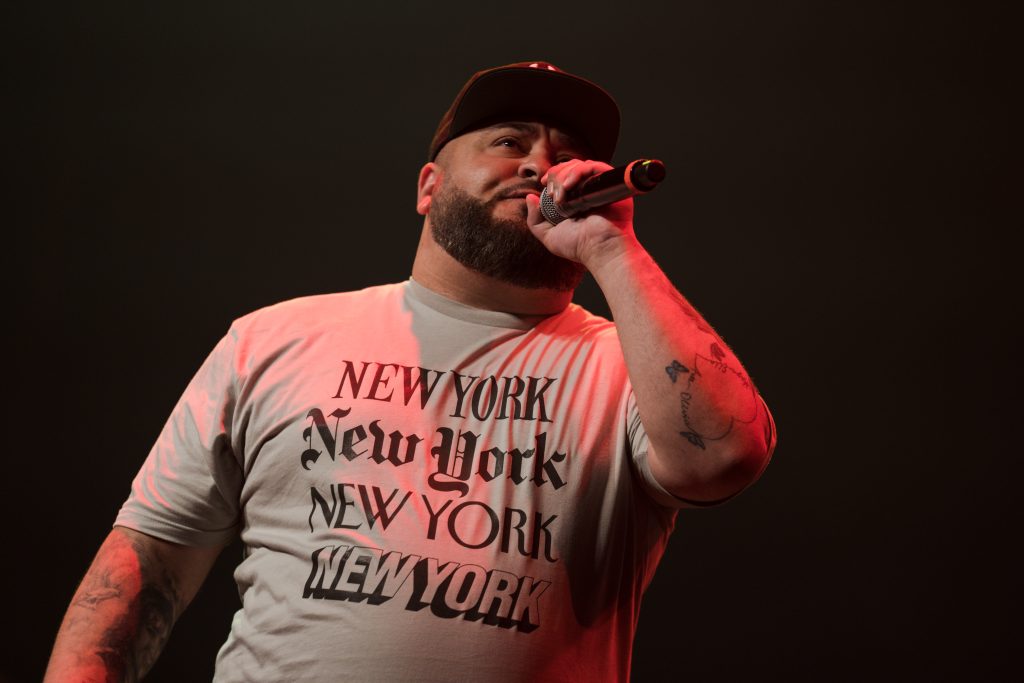 The Lox – which consists of three members which are Styles P, Sheek Louch and arguably the most notable being Jadakiss. All of which have careers in music lasting at least 25 years since breaking into the mainstream with Bad Boy Records back in the late 1990's. This rap group has recently rose up in popularity when in 2021 they competed in the Verzuz music battle series against another New York rap group The Diplomats. The unofficial Verzuz win for The Lox was so decisive over their opponent that it left them asking to arrange a rematch which has yet happen. One thing is for certain though is that these three emcees are as sharp as ever and still on top of their game which is clear watching them perform live. Having released new projects now in four different decades there isn't much they haven't seen and done in music. All great artists in any musical category are the ones that make timeless tracks that can be listened to any decade – The Lox are one of those groups.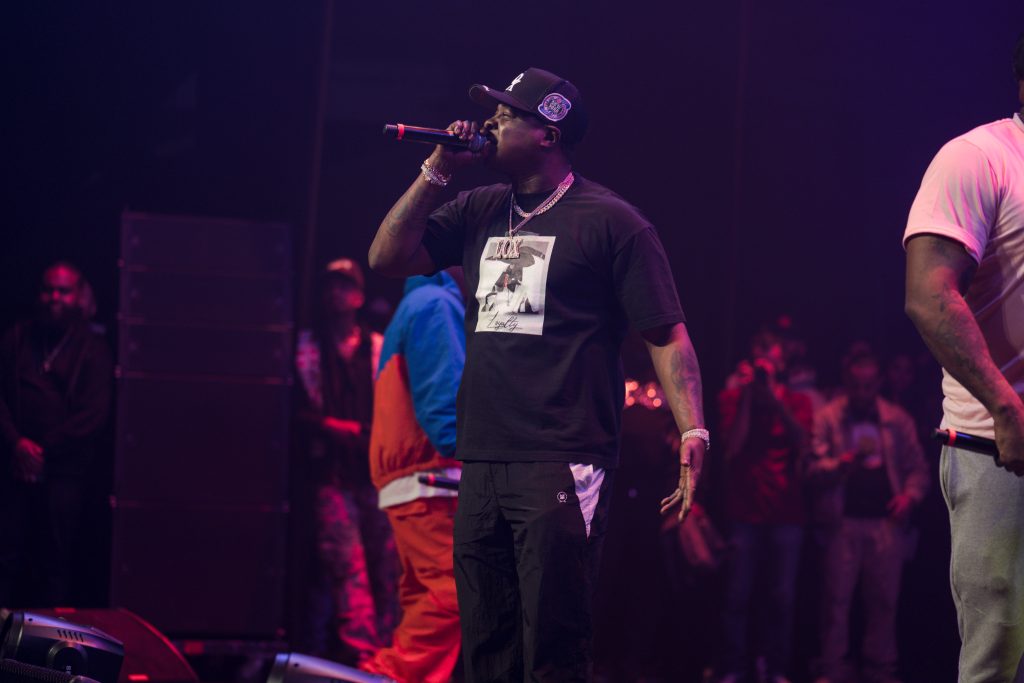 If we took a time machine back to the early 2000's "Money, Power and Respect", "Kiss The Game Goodbye" and "Kiss of Death" would all be CD's in regular rotation in my car's stereo system. With street credibility gained from being in reputable rap crews like The Ruff Ryders, Roc Nation and Bad Boy, mixed with legit lyrical abilities and talent, this group has always resonated with the streets. On this night in Toronto – Jadakiss, Styles P and Sheek Louch would all perform their biggest solo hits and underground street classics like "All For The Love" that didn't get radio air play during the time of the albums release but became popular with the fans with the passing of time. The concert would go on to produce a lengthy set list with joints like "I Get High", "Mighty D-Block", "Put Ya Hands Up" and "Knock Your Self Out" which would all be anchored by DJ Technician in the background. When it was all said and done, everyone involved in this event brought justice to the celebration of a half century of this musical art form known as hip-hop. I have personally seen a lot of live rap shows over the years but this one was probably one of my all time favourites.
For all the fans that couldn't be there in Toronto, be sure to check out the live video clip we recorded exclusively for Musik Mirage of  The Lox performing their classic song "Money, Power & Respect" linked just below. For all future updates and more photos of the group you can follow The Lox on Instagram at @TheLox.
---
Article & Photos By Kyle McNeil(@trueaspectmedia)