---
Canadian alternative rock artist Ruby Waters has just finished her 2023  Soaking Wet Tour that took her across Canada as well as a few shows in the United States.  Being a native of the small town of Shelburne, Ontario,  Ruby Waters is no stranger to the expansive country of Canada. After 22 stops she closed out the tour with a sold-out concert at the Opera House in Toronto. Her music stands out as an authentic catalogue thats filled with themes of drugs, sex and more sex. With the release of her latest EP titled Heather, Ruby Waters successfully guides us through the dark somehow without a single misstep. Her down to earth realness and originality are just as noticeable in her music as they are in her fashion style and overall look.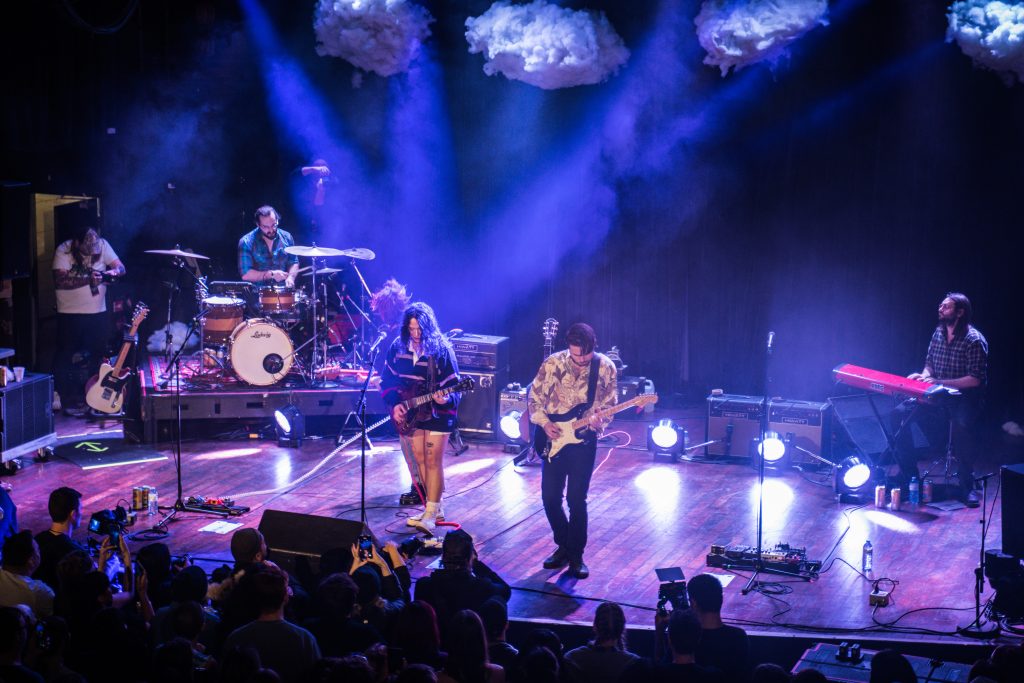 With a unique set design, the group had the stage decorated with some overhead clouds surrounding the disco ball hanging in the centre just above them. The atmosphere was set under the glow of the multi-coloured stage lights and when Ruby sings you undeniably hear that bluesy rasp in her vocals. You can't call her messages bold as she seems to have no choice but to be fully transparent with the crowd and that's just the way she is. I was taken back when I heard her emotion flow out effortlessly as she belted out the title track Heather. The gravel in her voice gives Waters a gripping edge to hold on to. Crowd favourites are still 'Rabbit Hole' and 'Sweet Sublime', but 'Open Arms' is another popular piece. Ruby Waters is not only an up and coming Canadian star but also a genuine musician with raw talent.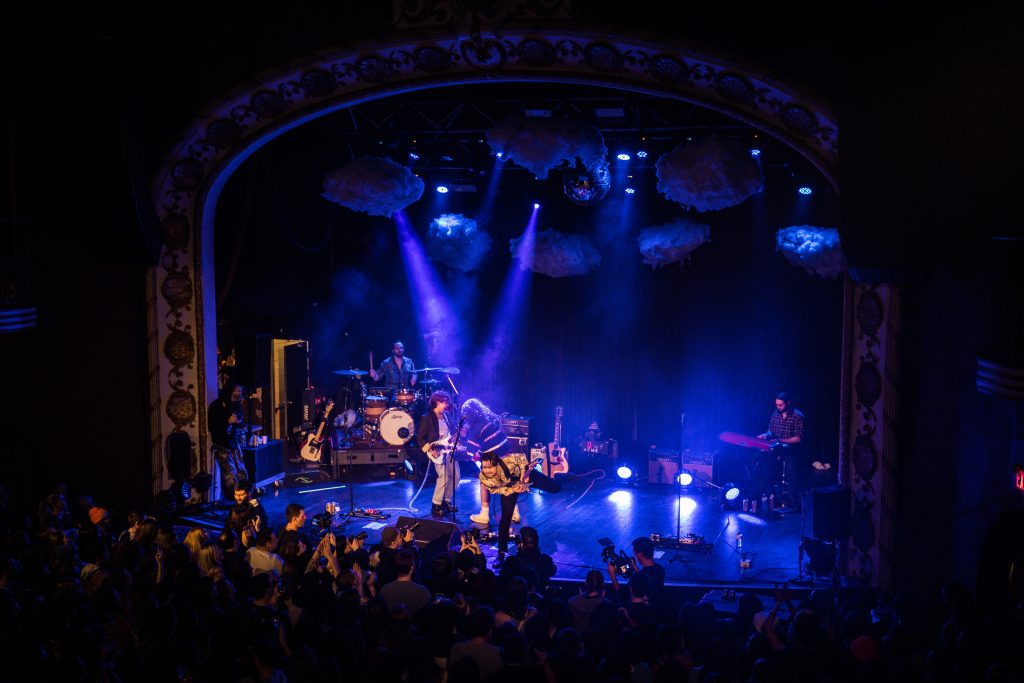 During this latest tour, myself and Musik Mirage editor Kyle McNeil both had the opportunity to take in different Ruby Waters concerts so we decided to add content from both shows to this article. I got to check out the Waterloo show on January the 13th at Maxwell's and Kyle covered the Toronto event at the Opera House on January the 28th. Both shows were covered for the radio station 102.1 The Edge in Toronto which frequently plays Ruby's music. Both events were a riot but the home coming show in Toronto was totally sold out and jam packed. I think its safe to say Ruby Waters will need to book a bigger venue the next time she schedules a show in Toronto. Enjoy the HD video clip below recorded live of Ruby Waters performing her song "Last Cigarette" at the Opera House which is also available on the Musik Mirage YouTube page. Also, enjoy the gallery of photos from both Toronto and Waterloo concerts last month in January.
To follow Ruby Waters on social media and for additional photos & updates you can find her official Instagram @rubywatersmusic.
---
Article & Photos By Octavia Allison/Kyle McNeil