---
Earlier this summer the electronic based musical group known as Desire was touring North America with British rock band Metronomy. The two piece electro-pop band consists of Canadian singer Megan Louise and American producer Johnny Jewel. The pair first came together back in 2009 and originated from the city of Montreal, Canada which is why some of their music has French lyrics. This band is most know for their work on movie soundtracks the most popular being the 2011 film Drive staring Ryan Gosling. The score for 'Drive' was originally compiled by Johnny Jewel of Desire but was ultimately taken over by Cliff Martinez. Although Johnny Jewel isn't credited for his musical work on the picture, the underlying sound and style still consisted of the same frame work Jewel had put in place. The most prominent song in the film's soundtrack is Desire's "Under Your Spell" which is the song most viewers remember from the movie. Musical nostalgia is very prominent in today's latest releases and Desire is a band that could have existed in previous decades.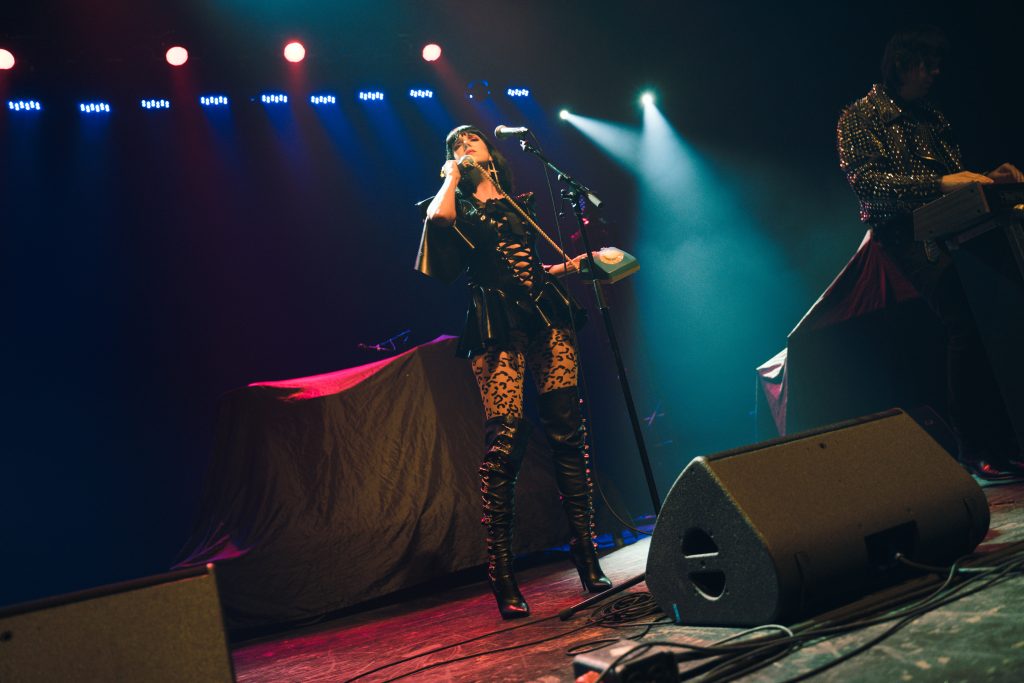 If there is one thing Desire is known for in music it would be their retro, lo-fi, pop sound and style. If you were to take this group and put them in a time machine and transport them back to the mid 1980's you might still see them rise to superstardom.  Prior to 2022 Desire had only released one official album which was their first self titled project in 2009. That was until last year when they finally make their long awaited return to music when they released a brand new album titled "Escape" in 2022. Fast forward to May 6th, 2023 and the group would play in Toronto, Canada and perform at the Danforth Music Hall which is where we had the pleasure of catching this show live. Not totally considered a home show for Desire but Toronto is close enough to Montreal to get the local crowd. The performance contained a showcase of songs from the new album Escape but they still included the classics like "mirror mirror" which they are known for.
We were lucky enough to record a short video clip from the end of the show which is linked just below via YouTube so check it out. The group has been touring through Europe recently but they will sure to be back in North America to play live in 2024 if not sooner so check them out when you get the chance. Be sure to follow Desire on Instagram for more photos and future updates @Desire_musicofficial.
---
 Article and Photos By Kyle McNeil(@trueaspectmedia)