---
In continuation with their North American tour, 2000's indie giants Interpol headlined a packed show at The House of Blues in Anaheim, California with the LA based band The Red Pears opening up. By incorporating a mix of 2000's indie and 1950's inspired rock and roll a la Ritchie Valens, The Red Pears would hit the stage with immense passion. The all Latino band was an absolute wonder on stage and captivated the audience with their calm, cool, and collected demeanour. Consequently, the band was able to bolster a "cool guy" persona which made their performances of songs like "Flowers" and "Daylight/Moonlight" feel all the more impactful for everyone watching them. As their set came to a close, the anticipation of the venue was high as everyone waited on Interpol to arrive.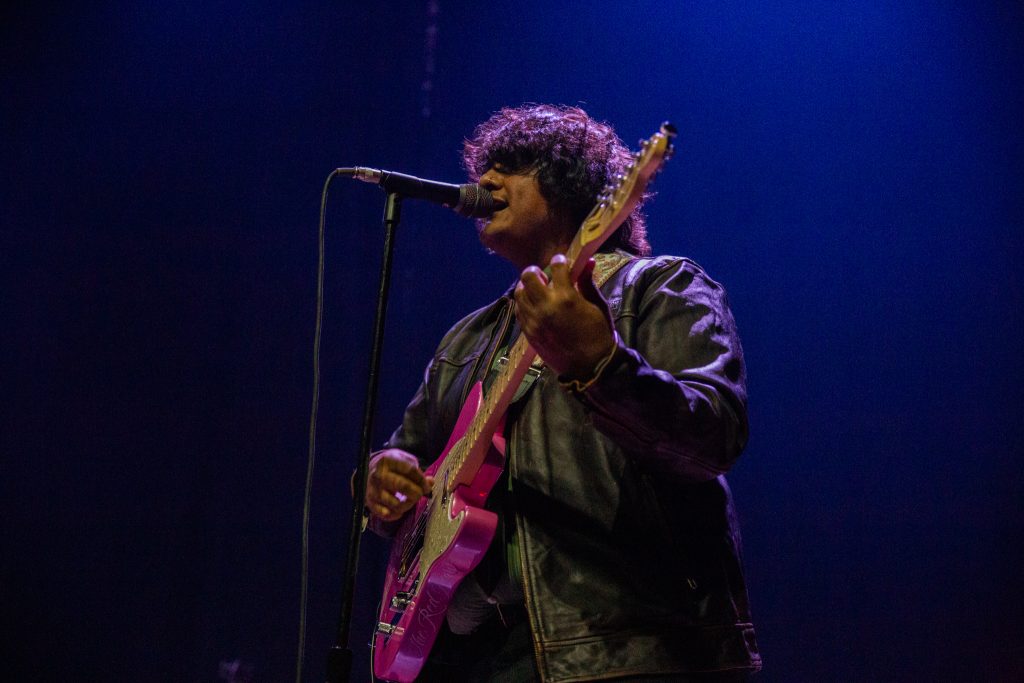 Following up The Red Pears phenomenal performance came Interpol ready to enthrall the sold out crowd at The House of Blues. As soon as they started their set the audience roared in excitement as the indie giants started with the instrumental powerhouse track "Untitled". Although the song is a slow and soothing ballad, everyone in the venue was jumping and screaming in ecstasy as they transitioned into the next song being "C'mere". From there, everyone in the crowd around me was singing the lyrics to the tune in sheer excitement while the band played with an immensely calm and cool attitude. This sense of mass connection and camaraderie between those in attendance and the band would go on to last the entire show and well into their encore where they closed their 19 song set with the fan favourite "Slow Hands".
Be sure to check out Interpol's latest album titled "The Other Side of Make-Believe" which is out now. The band is still closing off the rest of their California dates as well as the rest of the tour taking place primarily in Washington DC and New York in 2023. Enjoy the photo gallery just below from the House of Blues in Anaheim on Oct 27th. For more news & updates on Interpol you can follow them on Instagram @Interpol.
---
Article and Photos by Hector Mendoza