---
In April of 2023 George Clanton announced that he would be joining Caroline Polachek on her North American tour. This was a welcome sight for all the Canadian 100% Electronica fans because this meant that the leader of the musical faction would be finally making his way north of the boarder. I know that I personally have been looking forward to this occasion since I first started listening to GC back in 2018 when I first learned of the indie electronic music label which was being lead by him self and his partner Negative Gemini. I recall that George was scheduled to play once in Toronto back in 2019 but unfortunately broke his ankle during a performance shortly before which would put him on the shelf for the time before the pandemic would ultimately halt all live shows for a few years.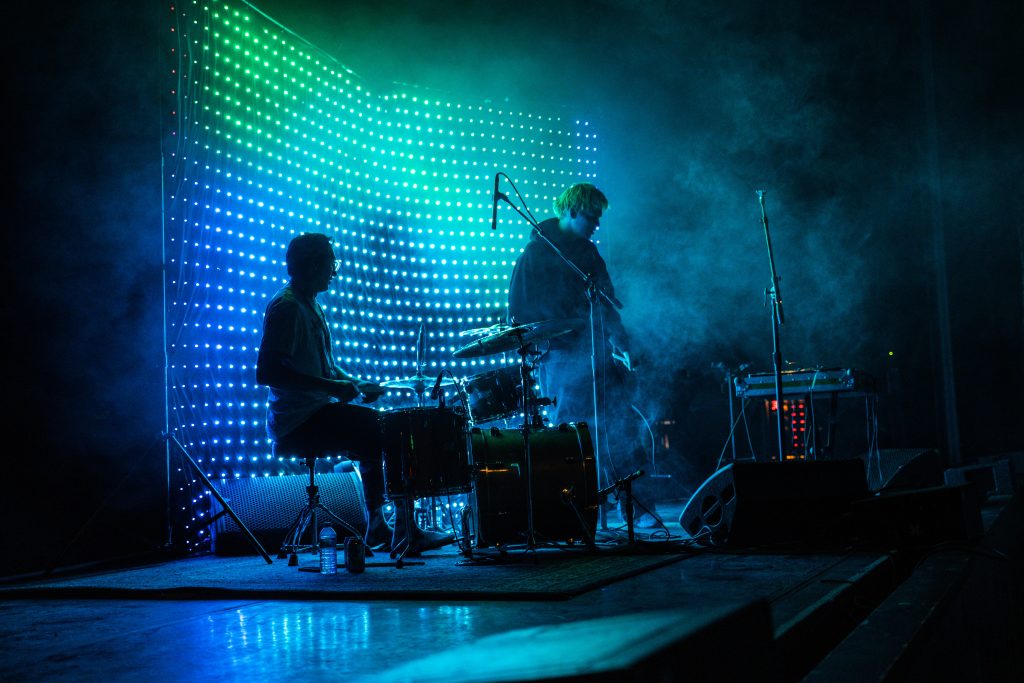 George Clanton would finally get to bring his unique blend of trip-hop and alt rock to Canada when played in Montreal and Toronto on back to back nights this week. The Toronto show would take place on a Monday night which is usually an off night for concerts but the show was still sold out with a line up around the block to get in. While I was waiting for GC to take the stage I heard many fans discussing who they were at the venue to see and a lot of fans where there to get the first live taste of George Clanton. He wouldn't disappoint his fans going on to play a great mix of new and older songs which was perfect for the first time listeners in the crowd. It was a perfect sample size and the latest and greatest song would be saved for last. The brand new single titled "I Been Young" has been showing up every where and turning a lot of heads in music news so it was a treat to hear it live so early on in its release.  It would be received brilliantly by the audience.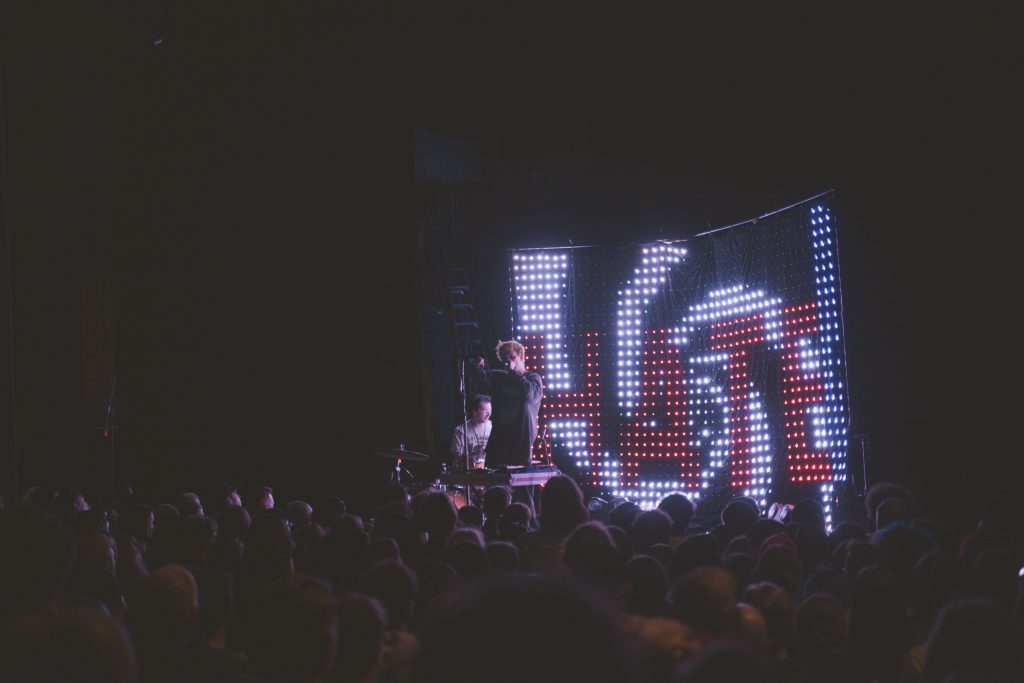 Its awesome to see a musical trail blazer like George Clanton get his due and finally get to play some large venue on a major North American tour. I think it might be the launch pad he needs to really break through into the mainstream music scene but only time will tell but I know where my bet is. Clanton's performance in Toronto will be remembered by the fans that were there as they got to hear classic songs off three different albums starting with his 2015 debut release and also 2018's "Slide". With all the critical acclaim "I Been Young" has got so far we are left waiting to hear is what is next to come off this next batch of GC releases. We are hoping for more Canadian shows and fingers crossed for an official 100% Electronicon event in Canada one day. Its clear to see Toronto has the appetite for it.
Check out our Instagram page for more live photos from the concert on April 18th at the Queen Elizabeth Theater in Toronto and enjoy the video clip below of George Clanton performing his brand new single which is on the Musik Mirage YouTube channel now! Be sure to follow George Clanton on Instagram for future updates @GeorgeClanton.
---
Article & Photos By Kyle McNeil(@trueaspectmedia)