---
I think it was only right that Canadian artist Yoko Gold would link up with Musik Mirage for a new feature interview when we tell you that this singer's new single is titled appropriately as 'Mirage'.  A lot of people don't believe in coincidences and are convinced there is an underlying symmetry to the events that occur in the world. Similarly, after listening to Yoko Gold's music and indulging in his lyrics I think most listeners will be left with this kind of impression. His music seems to display undertones of spirituality and self awareness that will always resonate with a fan base that wants to feel the music they listen to. With vocals propelled by dreamy/euphoric melodies and beats, Yoko Gold has a sound that stays on the cutting edge of modern production and sound. All this originates from the city of Toronto which holds its own musical reputation in the current day.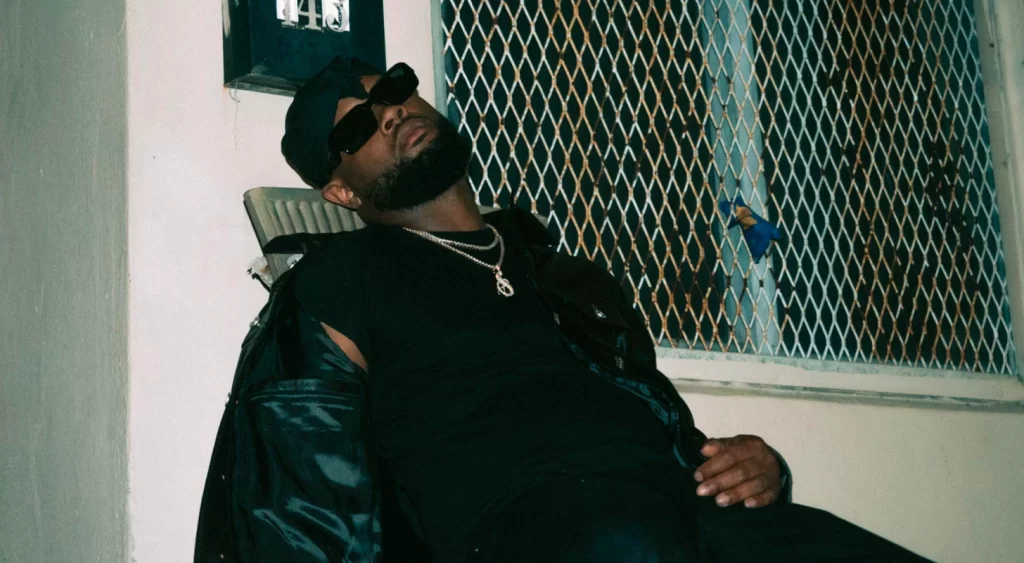 The past six months in the world of Yoko Gold has produced some big tracks – working back from the newest single mentioned earlier 'Mirage' and a few months before that was the song 'Limbo'. Although these two singles are great, the biggest release by far of 2023 for Yoko Gold was the hit single titled "Hurts Me" which he was featured on along with Tory Lanez and Trippie Red. If that isn't enough to spark your interest regarding this artist we also got the chance to ask Yoko Gold about this new music and more just below with a five question interview!
MUSIK MIRAGE: It's great to chat with you Yoko Gold! How Long have you been a musician and who/what inspired you in the early years?
YOKO GOLD: Music has always been in my family, so my love for it like many others came naturally!
MUSIK MIRAGE: We first discovered you on the song 'Life' with Tory Lanez. How did this collaboration come together?
YOKO GOLD: It was completely organic. When Tory and I were in Atlanta together, he was finishing up his verse on 'Life' and he asked if I could lay something down. I took a couple of goes at it and my spirit completely took over and did the rest.
MUSIK MIRAGE: How would you describe your musical style as an artist to someone discovering you for the first time?
YOKO GOLD: I create music that makes me feel good. If it makes me feel good, I know others are going to feel good too. Yoko Gold stands for positivity, creativity, and longevity. With every song, I hope to communicate these three words to anyone who is willing to listen. My mission is simple. Give people hope through my pursuit of happiness and the things I have learned along the way.
MUSIK MIRAGE: You just released a new single titled 'Mirage'. What inspired this song, and what message do you want people to take away from this release?
YOKO GOLD: This life is coming and going. What you do on earth echoes in the afterlife. Stand for what you believe in. Don't waver and search within. Life is just a Mirage. I really just wanted to feel. I love music that makes you buckle your seat belt. I want people to have a roller coaster experience when they listen to my music.
MUSIK MIRAGE: What can we all expect next from Yoko Gold?
YOKO GOLD: The future is yet to be determined, but I'm really excited about what my team and I have been working on. Expect more gifts of music, including some visuals.
We love seeing new artists make their break for the mainstream and slowly climb the latter of success while staying in the forefront of the music scene. This surely won't be the last time you see Yoko Gold featured on this site as we know there are some great new projects in the works from this artist that will surely make headlines so keep it locked into Musik Mirage for future content. For now, you can check out the latest single from the singer/songwriter titled 'Mirage' which is just below via the YouTube link. Most importantly be sure to follow Yoko Gold on Instagram for more photos and future updates @yokogold.
---
Article Written By Kyle McNeil (@trueaspectmedia)