---
Last Friday, The Weeknd released the first major album of 2022 'Dawn FM' with a private concert experience which was broadcasted live across the world. He teamed up with Amazon Music to stream the entire album through their Twitch Channel at midnight. Released through XO and Republic Records on January 7 2022, Dawn FM is the fifth studio album by the Canadian singer-songwriter. The Weeknd, originally known as Abel Tesfaye of Scarborough, Ontario, is one of the most internationally successful Canadian artists of all time. He has released four previous albums, with a net worth of a reported $100 million and his single "Blinding Lights" is currently regarded as Billboard's Number One Song of All Time. His last release was in 2020, so a new installment from the artist was highly anticipated- and Dawn FM surely does not disappoint.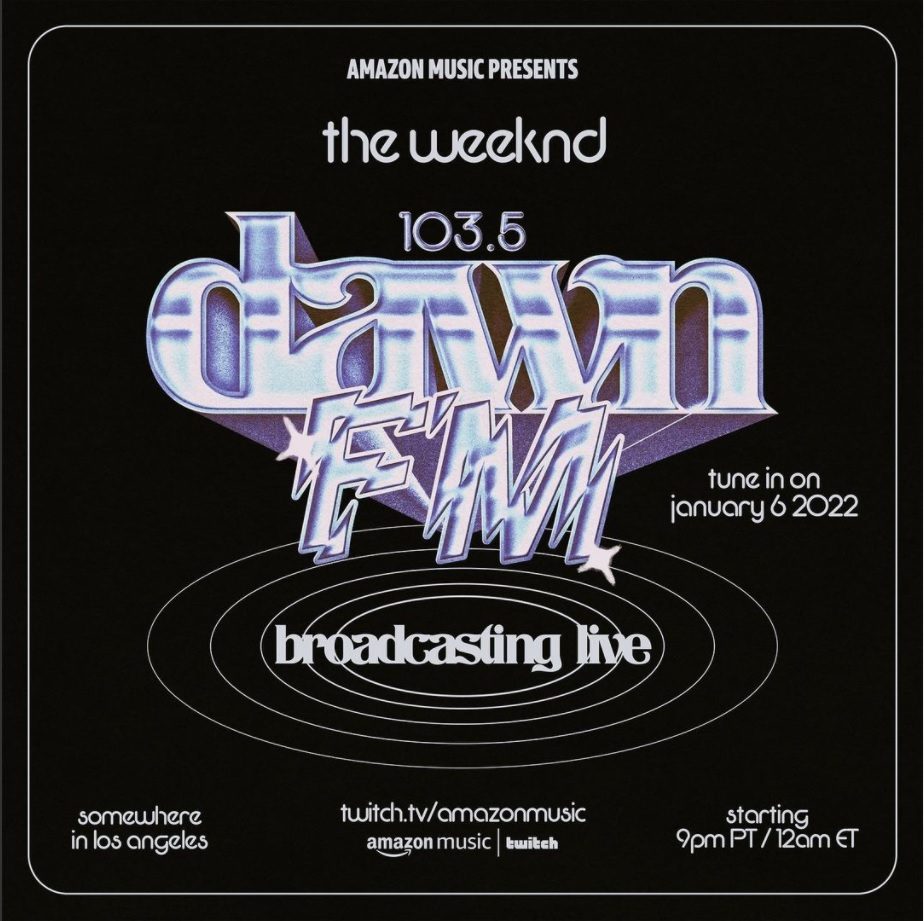 Broadcasting live from Amazon Music's twitch channel, the 103.5 Dawn FM release was set in a small, dark room with approximately 100 people in the crowd. The Weeknd was made-up with prosthetics looking like a grey-haired senior, and sat in a lit booth in the center of the room where he controlled his tracks on a console. He played the whole album front to back- giving the complete listening experience for his new release. The 16 tracks have a run time of about 50 minutes and features compelling synth and inspired lyrics. The Weeknd produced this album masterfully, as it pretends to be a listening hour on Dawn 103.5 FM (a fake radio station). It is complete with an intro and outro, and has naturally integrated poetry throughout. The poetry creates a sense of power and meaning, and is read by a very familiar voice belonging to none other than fellow Canadian performer, Jim Carrey. The collection of music is very on brand for The Weeknd, featuring mostly melancholic ballads with a heavy synth sound. The Canadian artist seamlessly pairs party tracks that make you want to get up and move, with songs that make you swoon from the soft romantic tones of his voice.
It is clear that all the passion and turmoil built up over the past two years has fueled the emotional lyrics in this album. As with every new Weeknd release, the listener is left wondering which track is going to be the next chart-topping hit because each one has soulful and captivating melodies. Each song features a theme of love, loss or reflection, especially focused on the difficult times we are facing in the world today. The singer teams up with some incredible artists as guest spots on a few tracks on Dawn FM as not only did he feature his lifelong hero Jim Carrey as our 103.5 Dawn FM Jockey, but he also collaborated with Tyler the Creator and Lil Wayne on 'Here We Go Again' and 'I Heard You're Married' respectively. Another surprise appearance on the project was by the legend Quincy Jones who provides some spoken word on "A Tale By Quincy" which shows the outside of the box thinking that went into the production of Dawn FM keeping it in a class of its own.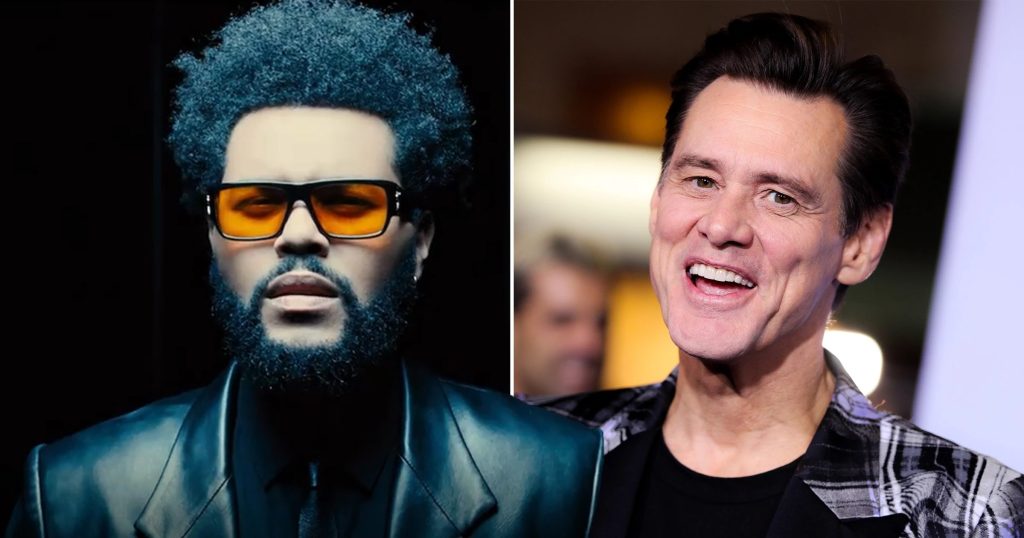 The Weeknd provided us with a remote and private concert experience, where the editing made you feel like you were part of the intimate crowd setting. With a very elaborate costume, prosthetics and makeup, dressed as a senior with grey hair and wrinkles- The Weeknd went live on January the 7th at midnight from "somewhere in Los Angeles", showing us only a small, dark club enhanced by moderate strobes. He has not yet spoken on why he dressed as a senior for this performance but it might be to express everything we have gone through recently, aging us and making us wise beyond our years. He was often cloaked in shadows, the only light being the panels on his center console, and white strobes to accent the walls. Previously, the performer has been seen in some very impressive costumes such as dressing up as the God Father on Halloween which brings a different dynamic to his performances that makes him a head of the curve in today's music industry.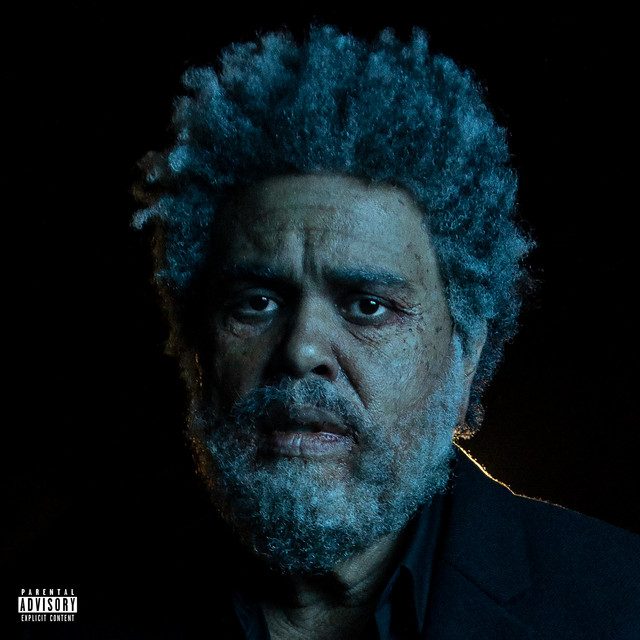 In 2022, The Weeknd still plans to visit is hometown of Toronto with 'The After Hours til Dawn' Stadium Tour which supports his fourth studio album, After Hours and his fifth release Dawn FM. Originally set to begin on June 11, 2020 in Vancouver, the tour was postponed due to pandemic-related concerns going on across the world. The After Hours til Dawn tour is now set to begin in the summer of 2022 and we hope to be able to provide concert coverage here on Musik Mirage for at least one of the concerts. Check out the full album below via Spotify and keep up to date on the artist on Instagram at @theweeknd.

---
Article Written By Michelle Somerville(@michellesomerville_)