---
East end Toronto rapper Eddy Jones has dropped his debut album titled "Family First" which has been a few years in the making and certainly has it's fair share of guest features on the project. Jones, who was previously known from his work with underground rapper Zaze as he frequently backed him up on stage as his hype man during his live sets so he might be a familiar face to some that have been out to live shows in the Durham region in Ontario, Canada. The 13 track album contains two additional bonus tracks and listens like a compilation project but being a debut album for Eddy Jones it serves its purpose well bringing on a number of guest spots to help bring additional heat. I would describe the sound of the joints on the album as mostly boom bap inspired that contain themes of family and relationships with R&B hooks provided by the likes of Jessica Nicole which help bring the project beyond the hip-hop genre and into the mainstream.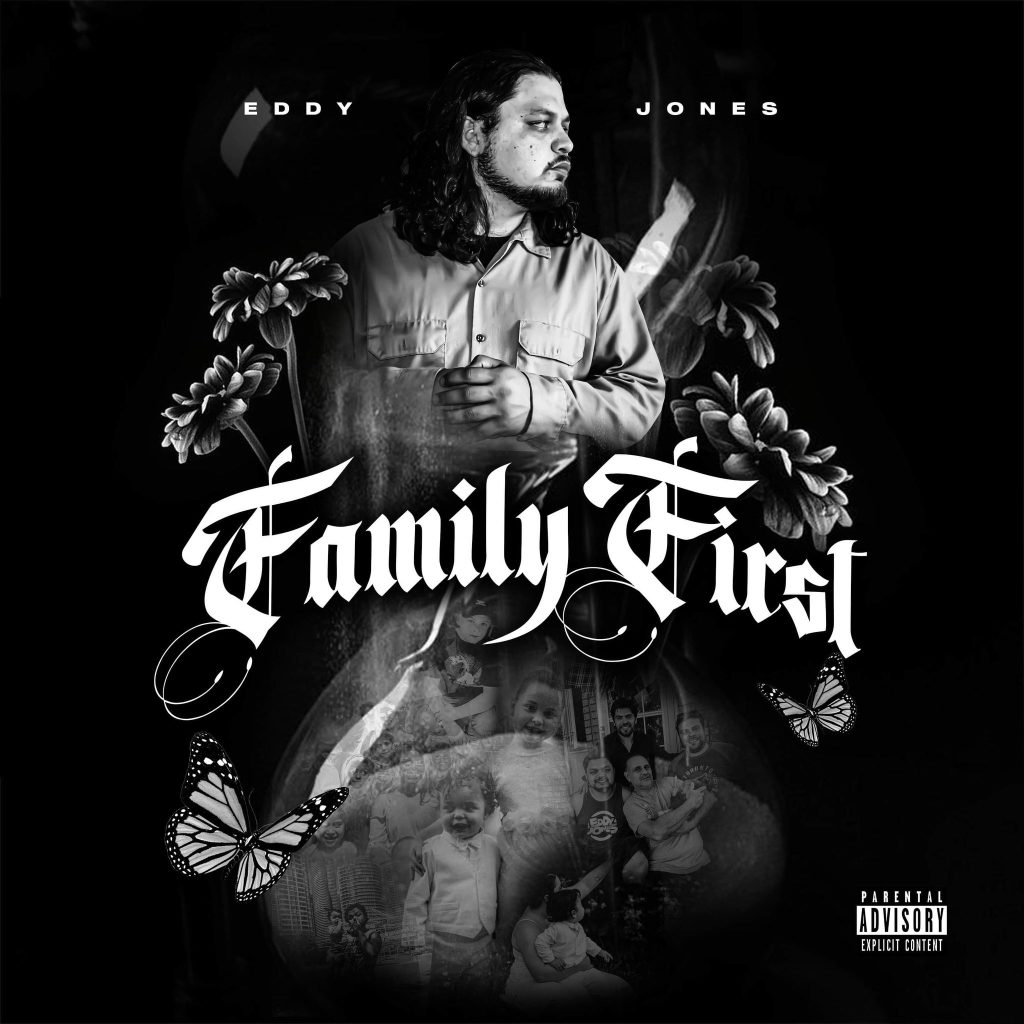 Some of the names on "Family First" that you can expect to hear during your listening will be frequent collaborator Zaze, Flex the Anti Hero, B1 The Architect, Philly Regs, Dax Flow, Nathan Skullz(420 Klick), Lotus James, Pound Banga, Kenny Cee and a few more to mention. With production from various producers such as Alja, Flavamatikz, Last Composer and DanoBravo, mix and mastering completed by B1 The Architect who also raps on the album as mentioned earlier.
You can listen to Family First in full on Spotify at the link below and you can find Eddy Jones on Instagram @IamEddyJones for future updates on the artist.
---
Article by Kyle McNeil(@TrueAspectMedia)