---
Icelandic rock and roll band Kaleo is currently on tour across North America on the Fight or Flight Tour and last week played two back to back shows in downtown Toronto one of which we had the opportunity to cover and photograph. Kaleo, a band which I would describe more accurately as a blues rock band but I would like to unofficially call their style more of a southern and very soulful style of rock music. After listening to this group perform live I would understand if most fans hearing this band play live for the first time would never suspect them being from Iceland. When most people think of music out of Iceland they think of artists like Bjork and not any artists with blues style of rock and roll music. It would be interesting to hear the story of the lead singer and face of Kaleo "JJ" and how he was influenced musically growing up in Iceland.
One thing that is for sure is that if any musical group from outside of North America can develop a big enough fan base to come to a city like Toronto and sell out a large concert hall like History two nights in a row has certainly reached a high level of success in the business. It was very impressive to see the venue sold out and have people wall to wall waiting for Kaleo take the stage on back to back nights. The main hit from the band that most people know is "Way Down We Go" was of course one of the most anticipated songs of the night. Along with Kaleo, the band picked a great local indie band out of Toronto that goes by the name of Moscow Apartment for the opener on both nights. Hearing this was a pleasant surprise for me as I had heard of this band before but hadn't got a chance to to see this group live until this show. The home town opener who have also recently announced a name change to Housewife rocked the stage and certainly gained a lot of new fans.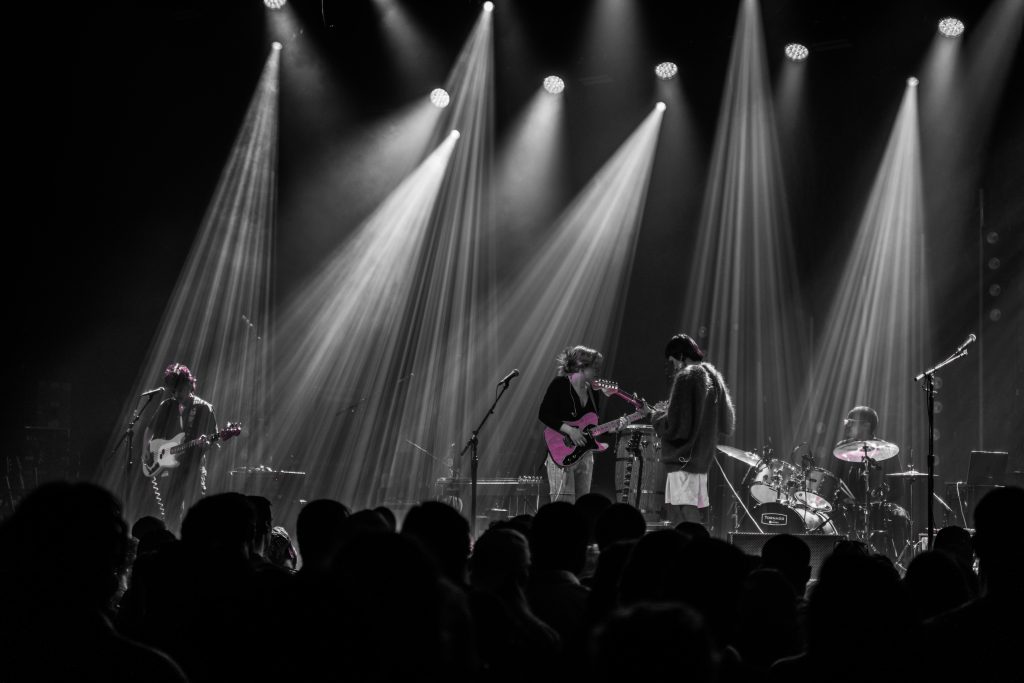 The indie-pop rock band Housewife turned out to be very vibrant and colourful both visually and musically. This band had a lot of "sad" songs as stated by the lead singer while introducing each song of the set letting the crowd know what to expect before hand. Some of the songs had politically inspired lyrics and I recall one of the songs dealing with the topic of abortion which might have been a delicate topic for some. After a brief intermission, Housewife handed off to the main act of the evening and Kaleo hit the stage at History to a thunderous applause. I was able to hit the press pit for the first three songs as determined by house rules which is a regular thing a large concert halls. Kaleo, who I actually thought initially was the name of the lead singer but I was mistaken as this rock group contains a full band and a few back up singers which give that extra soul vibe to the music.
The Fight or Flight tour is scheduled to continue across North America and according the official Instagram account they are currently in the mid west of the USA with the most recent show being in Minnesota. Anyone that is not familiar with Kaleo but is a fan of retro rock and roll artists like Jim Morrison, Led Zeppelin and Jimi Hendrix could come to a show and enjoy the music. For any fans that might have missed the two concerts, you can still check out the short video clip below and also additional photos of Kaleo and Moscow Apartment performing from the night at History in Toronto. For more updates on Kaleo and their on going tour, follow them on Instagram @officialkaleo
---
Article and Photos By Kyle McNeil(@trueaspectmedia)