---
Back in February we dropped a new single review on Musik Mirage for Toronto rapper JRoberts and his latest single called "Checkmate" featuring Mickey Factz. He has now released the full project this month titled "NorthSide" which is an 8 track debut album and was exclusively produced by regular collaborator Blanxx. The album title is certainly a reference to the emcee's hometown of Toronto which is located north of the American border in Canada. There is an on going stigma of Toronto from some people that have never actually been there who consider the city to be one of the coldest cities in North America. This project features some great artwork with a painting of the downtown core of Toronto which was created by acclaimed American artist Adam O'Day.  The album was engineered by fellow hip-hop artist B1 The Architect.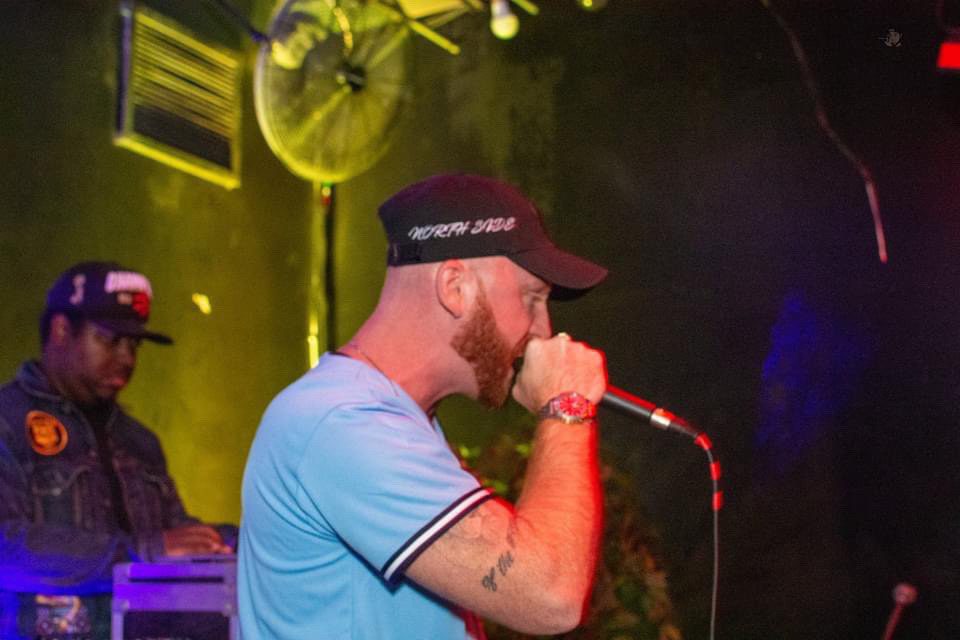 JRoberts, who has been on the come up musically over the past few years has certainly been putting in work and sparing no expense on his craft. From enlisting painter Adam O'Day for new album artwork to grabbing some reputable features for "NorthSide" such as Tone Spliff, Lyphe, Justo the MC, Showrocka, Mickey Factz and the New York legend emcee Skyzoo.  After a few full listens through this new album I would have to conclude that all eight tracks hit hard and are guaranteed to give you that involuntary head bob that all hip-hop heads look for. JRobert's flow and delivery is very impressive and quite frankly he can hold his own with any rapper in 2022 on tracks. Now that this emcee has an album out I think the next logical steps for this rapper is playing shows and possibly getting on a regular tour opening spot which could open some doors for him with the exposure it would provide. We wouldn't surprised to see a lot more content coming from JRoberts in the near future so check him out.
Be sure to check out the Spotify link below to the new album "NorthSide" and be sure to follow JRoberts on Instagram @j.robertsmusic for future news and updates.
---