---
Over the course of a decade, Of Mice & Men have become a legendary name in modern rock. On December 3rd 2021, Sharptone Records presented "Echo", Of Mice & Men's 7th full length studio album. Echo is a culmination of all the EPs Of Mice & Men have released throughout 2021, including Timeless and Bloom. They have also added four new epic tracks that perfectly fit with the collection. Along with some beautiful cover artwork by artist Derek Hess, this latest project is very intriguing for any Of Mice & Men fans.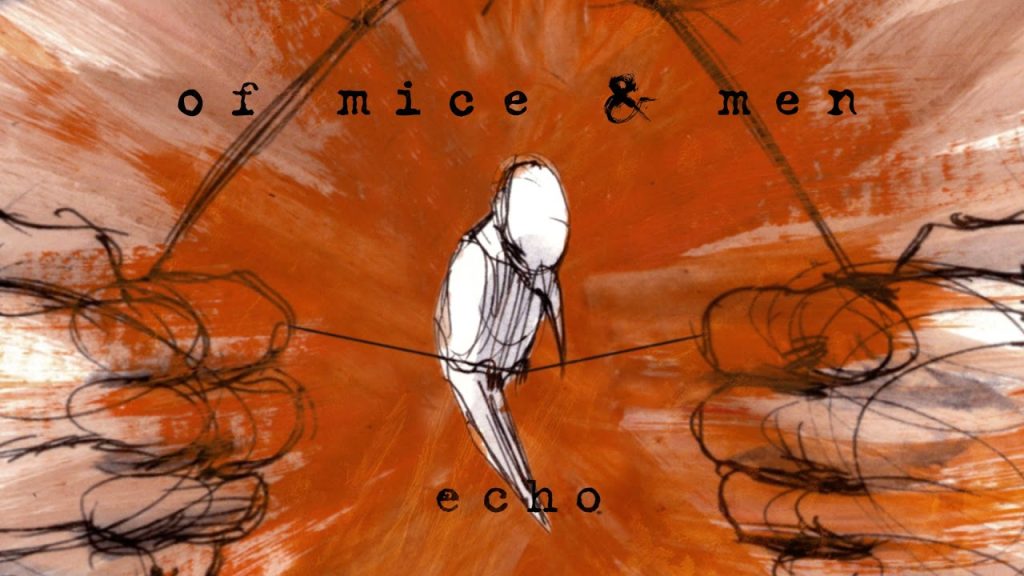 The Californian metal-core band currently consists of drummer Valentino Arteaga, guitarists Phil Manansala and Alan Ashby. Bassist and lead vocalist Aaron Pauley completes the full line up as the front man. They first gained attention with their debut album Of Mice & Men, and their second album The Flood reached the top 10 of Billboard Rock, Hard Rock and Independent albums. Echo gives us a return to the old styling of Of Mice & Men, with some songs featuring their classic crazy crescendo, and others focusing on melodic nu metal. All songs are under 4 minutes, providing the listener a roller-coaster 40-minute journey of our 'life through wires' (part of the intro track "Timeless"). The band has described the album as a snapshot of the last year and a half, dealing with the pandemic. The songs touch on loss and growth, life and love, and other personal topics.
Echo is an incredible new addition to Of Mice & Men's body of work and gives listeners exactly what they need in these crazy times we've been facing. Music videos have already been released for "Fighting Gravity", "Bloom", "Anchor" and "Obsolete". You can find the full album on Spotify now or on SharpTone Records's YouTube page here. Check out Of Mice & Men on Instagram @omandm for future updates on the band and also @sharptonerecs.
---
Article By Michelle Somerville(@MichelleSomerville_)